Fresh and quality products as close as possible to our Artisans - Farmers - Butcher - Winegrowers, all combined with a friendly service for a real Gastronomic Experience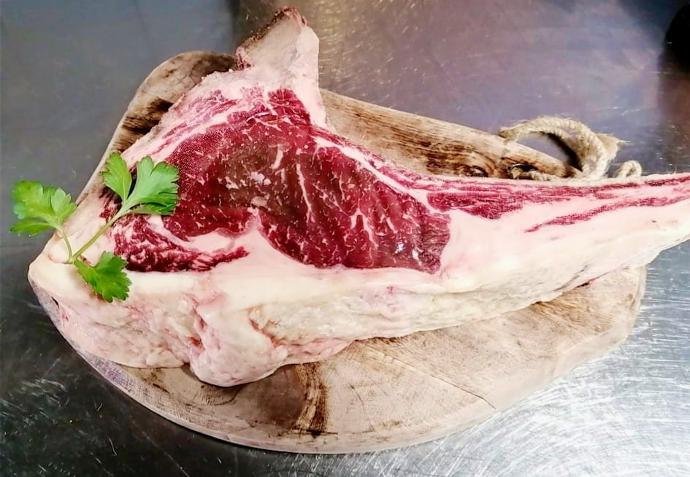 Dry-Aged Meat
Exceptional Meat selection by Manuel Nivard Butcher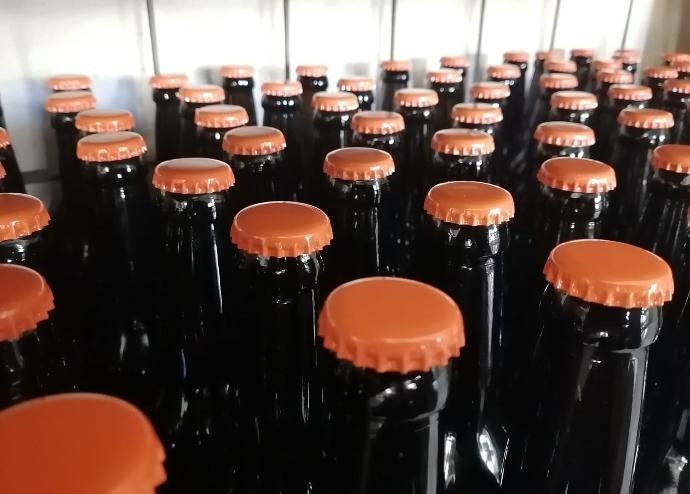 Brew Restaurant
Our craft beers are made and brewed in our Walls
Hours
Lunch: 12pm to 1:30pm - Dinner : 7:15pm to 9:h30pm
​ ​ ​ ​ ​
Ripaille Brewery

Brew House- Craft Beer - Ephemeral recipes - Brew Restaurant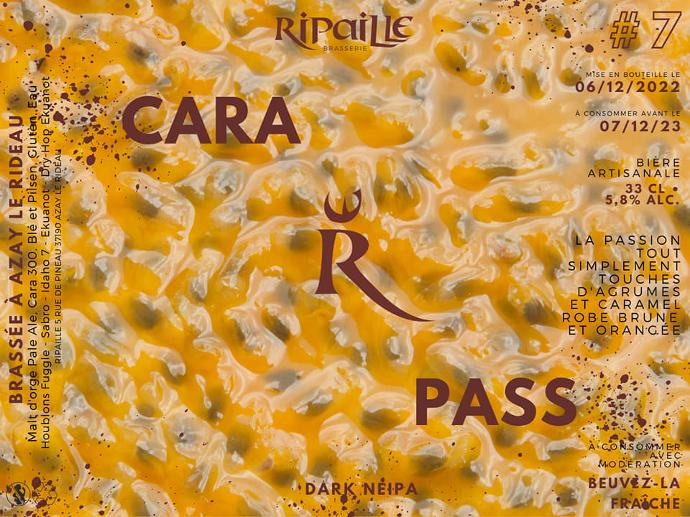 Dark Neipa
Summer Sour Ale type which tastes strongly Passion Fruit !
It is original by its amber color which breaks the codes (We find mainly light colors for the Sour)... Go ahead Francky!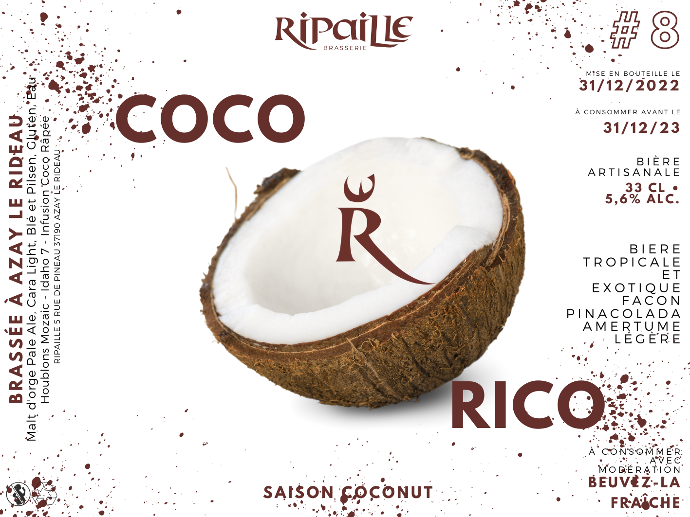 Coco Session
Travel to the tropics, fruity and tropical hops reminiscent of holidays !
It's sweet, aromatic and tangy. Relax Bro..
Take out your best sunglasses and Enjoy !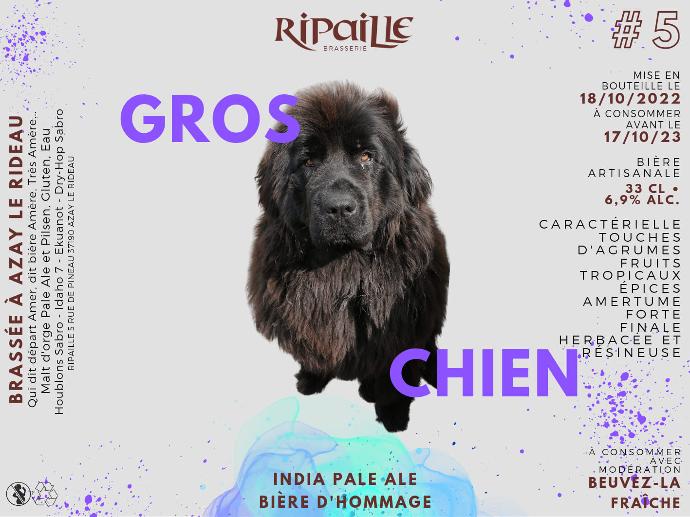 IPA

A pure IPA that tastes of Chrismas Tree and resin ! Its bitterness is concrete and powerful...
In short, everything you expect from an IPA and there are plenty of others to discover...​
Sharing & Pleasure
Our table favors the Terroir, the supply in short circuit, the valorization of our local producers and the respect of the product in a warm atmosphere and authentic plates

​Creative Traditional Kitchen, Dry-Aged Meat cooked on the Barbecue, Asian Fusion and Brewpub in the heart of the Loire Valley Castles.

Exceptional Meat
Premium Breed, Organic feeding, Respect of Animals

Craft Beers
Brewed in House - Brewpub
Local Food Network
Close to our Regional Producers and Artisans
A Gift for Your Relatives
Offer a Gift Card to Everyone you love
First Sides
Yakitori - Cantal Salers Cheese13 €

Pan Fried Beef - Cantal Salers Cheese - Yakitori Sauce


Sisig Squid12 €

Filipino way Squid- Perfect Egg 63°C - Green Chili


Vol au Vent11 €

Local Goat Cheese and Leaks

Main Dishes
Black Burger Ripaille 18 €

Dry-Aged Cheddar Cheese, Slightly Spicy Mayonnaise, Farmed cheese, French Beef Patty


Langue de Bœuf19 €

Pan Fried Beef Tongue, Pickles Sauce, Pan Fried Potatoes


Calamar Coco - Curry18 €

Green Curry, Red Chilly, Coconut Milk, Jasmin Rice with Sesame

A gourmet, authentic, seasonal and local cuisine highlighting local products. We are constantly looking to offer you the best, especially with a unique butcher's selection, to take you on a journey through Kenny's Filipino dishes or traditional dishes revisited by our Chef Cyprien - respecting the seasons and the product above all. Tribute also to our beloved winegrowers without whom a meal would not have the same flavor and more than 170 references await you in the cellar...
And when it comes to Meat, eat less, but eat better!
For hop lovers, let yourself be tempted by different draft beers and bottles brazed on site! On sunny days, you can take advantage of our beautiful shaded terrace to relax... and why not taste the summer sweets concocted by our Pastry Chef Mathieu.
La viande est simplement EX-CEL-LEN-TE ! Nous nous sommes régalés. Les viandes rouges sont parfaites (T-Bone à recommander). Même les brochettes au poulet sont cuites divinement en gardant la viande moelleuse. Très bonne étape.

Un accueil et un service formidable, des produits de qualité, de judicieux conseils et même des bières distillées par la maison… le tout sur une terrasse agréable… que demander de plus

References
The Terroir is our Value, customer satisfaction our requirement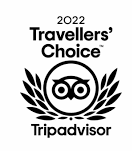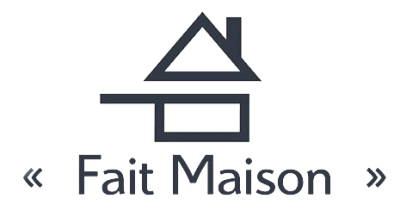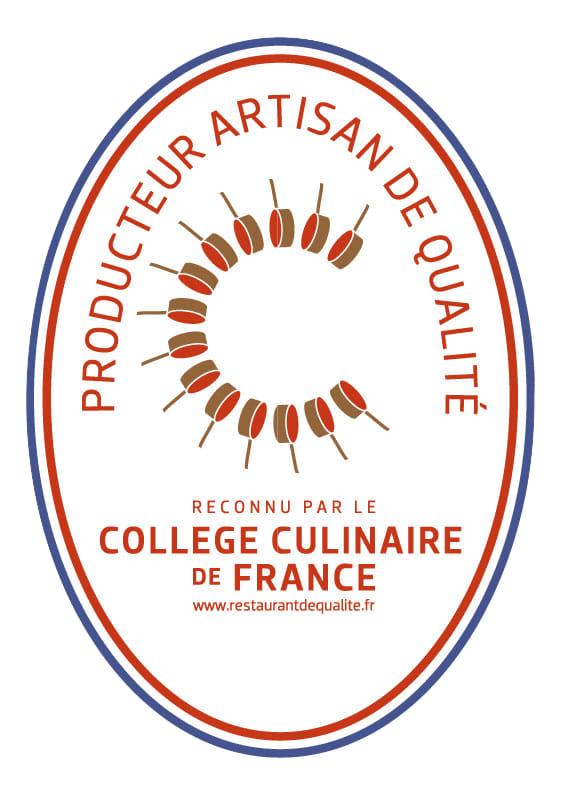 An address must be specified for a map to be embedded